Jinan Yuanshou Knitting Co., Ltd. was founded as Jinan Knitting Mill in 1958. It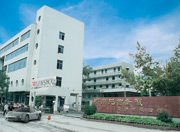 became Jinan Yuanshou Knitting Co., Ltd. in 1994. Over 50 years' hard work, Yuanshou now has become a large- scale enterprise with the right to deal with the foreign trade and a complete production system (weaving, dyeing, finishing and garment production). As one of the key companies in the knitting industry of China, Yuanshou owns a fixed asset of RMB 310 millions, 85,000sqm of buildings and over 2,000 employees. Moreover, we established our office in N. Y., factories in Mexico and Bengal and production bases in Juye, Chiping, Jiyang and Xixia. Equipped with the leading equipment imported from Germany, Switzerland, Japan, Italy and Hongkong, we can produce over 30 millions pieces of knitted garments every year.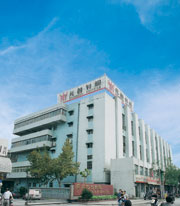 Now, our products are well sold in China, Japan, EU, USA, The Middle East, Australia, Southeast Asia, and so on. We now can export USD 30 million of products every year.
At present, Yuanshou has been a leading company in the knitting industry in the world, and got a lot of honors and certificates, including WRAP, ISO9001 quality system, ISO14001 environment system & OHSAS18001. Moreover, our brand has been approved as "the famous product" and "famous brand" of Shandong province for years; it got the nomination award of "China most potential brands" in 2004, and our company was approved as one of TOP-10 knitting underwear manufacturers of China in 2005.
Following the developing trend of this industry, we have established market-oriented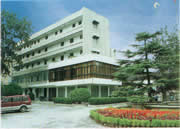 product development and technical innovation system. Up to now, we have successfully developed a series of new products, including health car underwear, SOYBEAN FIBER UNDERWEAR, reactive printing pajama, cashmere underwear and Nuanrongrong underwear, etc. Recently, we have developed several patented products, including fox nap underwear, "Hafuhaoshiku" underwear for the menstrual period of woman, etc. Customers are highly satisfied with these products.
Relying on experienced technicians, excellent quality and service, Yuanshou sincerely welcomes your visit and business.